??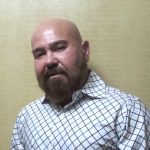 ?Education:
BS In Business Management
MBA In Finance/Accounting
Certified Quickbooks ProAdvisor
I am very well organized, neat and good with numbers. I can produce accurate records as well as manage projects with excellent results. I am highly skilled in Microsoft Windows, Excel, and have 12 years of experience with QuickBooks (Please see the services page to see my experience with the software). I understand accounting concepts and can apply them to QuickBooks and utilize this software with expertise and perform actions for most industries.
I work with Microsoft Windows and have excellent troubleshooting skills and am able to resolve general PC issues. Some of my past experience includes installation of new software as well as hardware such as scanners, printers and external hard drives. I also do internet research and I am able to create online advertising on the various search engines such as Goggle and Yahoo.
I am sure with my solid work experience in the business world, my skills would be a great contribution to your organization. You can be assured that I understand the importance of confidentiality with regards to my clients' information.
I can supply references regarding my character and trustworthiness.
Thank you for your consideration, and I look forward to hearing from you.
Michael Koutroupis